Coronavirus Support Available
If you are in need of food or medicine and have no other means of support you can contact The Coronavirus Hampshire Helpline,  on 0333 370 400. The helpline is manned seven days a week from 9am-5pm.
For further information about how to get help can be found on the EHDC webpage for vulnerable people. 
Bordon Buddies
Please note Bordon Buddies are no longer recruiting and all it's services as of 31st August 2020, are now on pause. The are ready to go should a second wave hit!
Is a great new volunteer service for the Whitehill & Bordon area, who have already helped over 100 residents in these exceptional times. If you or someone you know is at high risk and in need of prescriptions, shopping, dog walking or even just need to hear  a friendly voice at the end of the phone. Then please give them a call on 01420 377002, open 7 days a week from 8am-8pm and they will do everything they can to help.
Or if you would like to volunteer and join this incredible team please contact them via bordonbuddies@gmail.com or the Bordon Buddies Facebook Page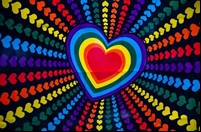 Coronavirus Business Support
East Hants District Council by mid April had already given out more than £11.8 million in grants to 960 eligible businesses and would like other eligible businesses to come forward. For further information on what help is available please visit the EHDC Business Support webpage.
Or if you have a general enquiry about your business you can contact the Economic Development team via email: business@easthants.gov.uk
Coronavirus EHDC Service Updates
East Hants District Council has taken a number of steps to help ensure the health and well being of it's customers, staff and wider community, while also keeping essential services running. Further information on this can be found on the EHDC Service Updates webpage.