Healthy eating experts have been visiting junior and primary schools in Whitehill & Bordon to give kids a flavour of how to pack a healthy lunchbox.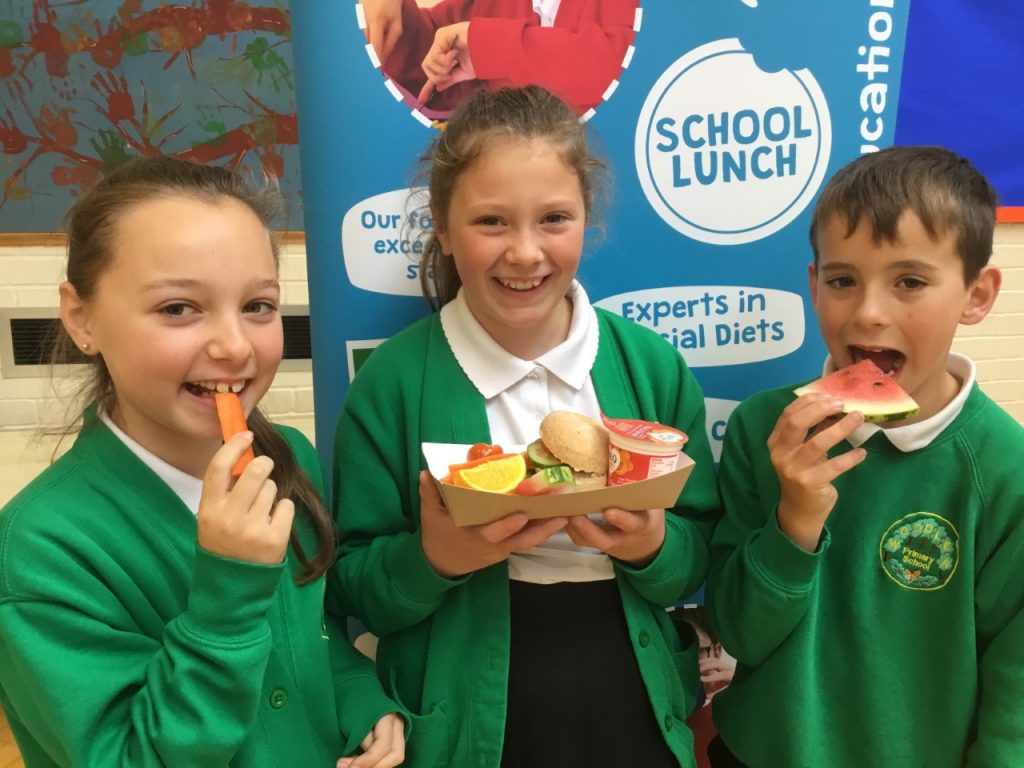 Hampshire County Council's Catering Services (HC3S) has been showing youngsters how to put together a lunch that is both nutritious and delicious.
The sessions saw children fill up on carrot sticks, watermelon, yoghurts and all sorts of healthy alternatives to traditional lunchbox fare such as chocolate and crisps.
A healthy, balanced diet helps give children the best start in life, providing them with the right amount of energy and nutrients to grow, learn and play. It lays down the foundations for good health in later life and helps prevent children becoming overweight or obese.
The HC3S team visited the town's infant, junior and primary schools as part of Whitehill & Bordon's Healthy New Town programme.
The programme has also included a range of other activities aimed at keeping kids fit, active and healthy.
Balance bikes are being used to help children to learn to cycle, so they can ride for fun and exercise with their families. The schools also received games equipment and training for lunchtime supervisors and young playleaders, aged 9-11, to encourage more active play at school break times.
Sarah Carter, Assistant Head Teach at Woodlea Primary School, said: "The children really enjoyed the Healthy Lunchbox sessions and learnt more information about healthy eating."

Hampshire County Council's Executive Member for Commercial Strategy, Human Resources and Performance, Councillor Stephen Reid, said: "Learning about healthy food early on, and getting used to a variety of tastes, is a fundamental part of a child's basic education, and contributes to their long-term physical and mental health. We're very proud of our school meals service here in Hampshire, which constantly reinforces the importance of eating well.

"Packing lunches that are healthy and varied every day can be challenging – hopefully these sessions provided some ideas, but for many people, opting for a school meal may be the simplest way to give their children a balanced lunch. Good food helps children learn and flourish and is also a big part of the county council's focus on public health for all ages."
The Healthy New Town programme, led by East Hampshire District Council, aims to transform Whitehill & Bordon into a town where people can live healthy, active and independent lives and have the care they need in the right place and at the right time.
Cllr Ferris Cowper, EHDC's Portfolio Holder for Whitehill & Bordon, said: "An important part of the Healthy New Town programme is to help the pupils and their families lead healthy and active lifestyles.

"Our children need the best possible start, at home and at school, and these sessions give them the knowledge they need to eat right and look after themselves now and into adulthood."
School dinners never looked so good!